Marriott Miami Biscayne Bay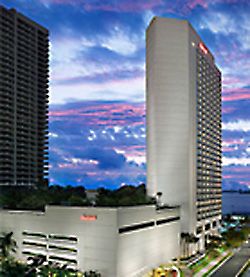 Marriott Miami Biscayne Bay
Located at the intersection of the Downtown and Miami Arts District, the Marriott Miami Biscayne Bay offers gorgeous waterfront views just minutes from the Port of Miami. This luxurious downtown hotel's 580 rooms and suites, many with bay views of Miami, feature laptop, MP3, flat-screen TVs and video connectivity.
Marriott Miami Biscayne Bay Activities:
Art Gallery, Beach, Bike Trail,
...

Founded in 1959, Pleasant Holidays is one of the largest tour operators in the U.S., offering vacation packages, flights, hotels, cruises, car rentals, travel protection and related travel services to the world's most popular destinations including Hawaii, Caribbean, Mexico, Europe, Australia , New Zealand, Central America, Las Vegas, Orlando, New York, Canada, Fiji, Cook Islands, Tahiti, Bora Bora and French Polynesia. The Company's portfolio of travel brands includes Pleasant Holidays, Journes
...